When restaurants in Kaiserslautern were closed in the latest round of coronavirus restrictions, I found myself craving new recipes made with healthy, local ingredients. But I didn't want to spend hours searching for ingredients at German markets, so I turned to the Hello Fresh meal delivery service.
After viewing my options on the service's website, I signed up for a weekly delivery of three vegetarian meals for two people, using a 30 euro rebate card that came with a packet of coupons. The boxes were delivered via DHL to the front door of my home in Rheinland-Pfalz, on the same day each week.
Each box contained three brown bags with ingredients and an envelope with recipes written in German. There was a cooler bag made of recyclable materials that housed ice packs and perishable items, usually yogurt, cheese and sour cream. The veggies and herbs required chopping prep, and all the cooking utilized the oven or stovetop.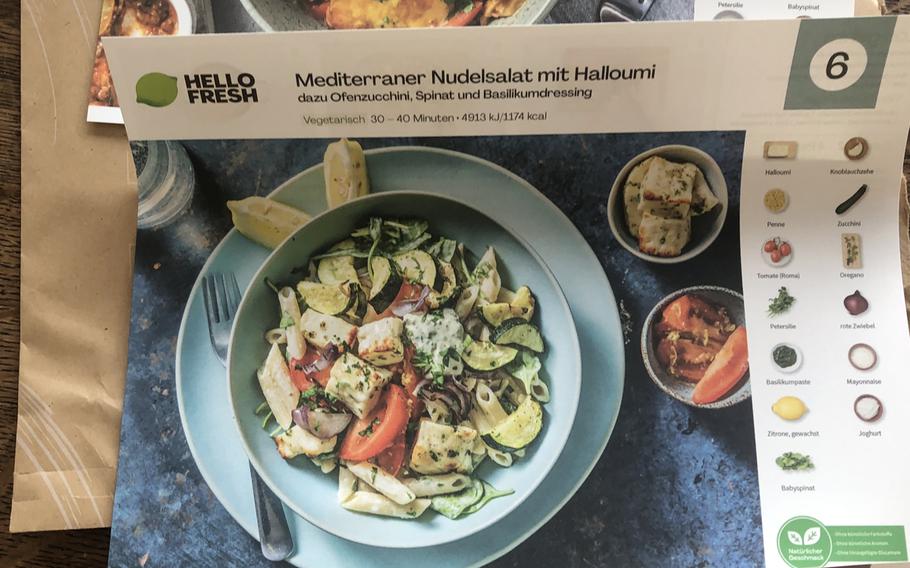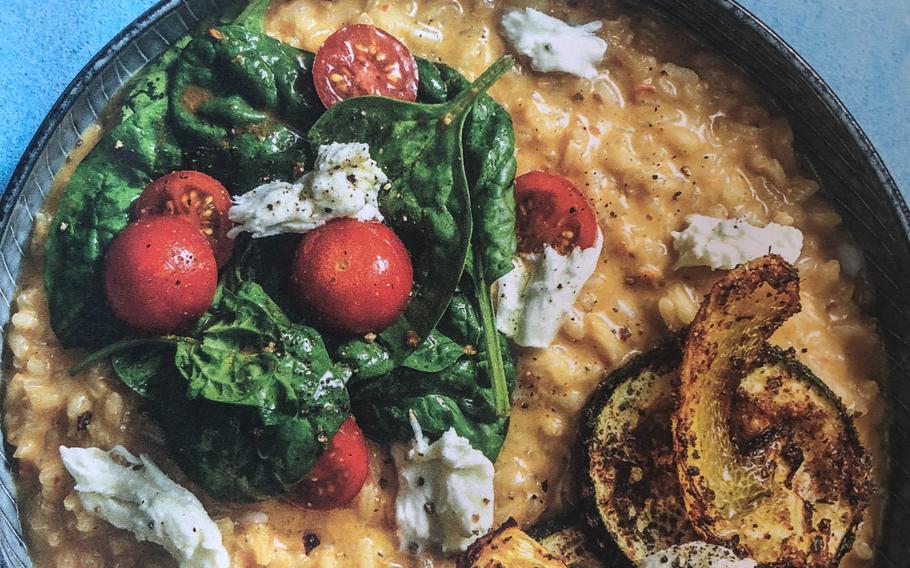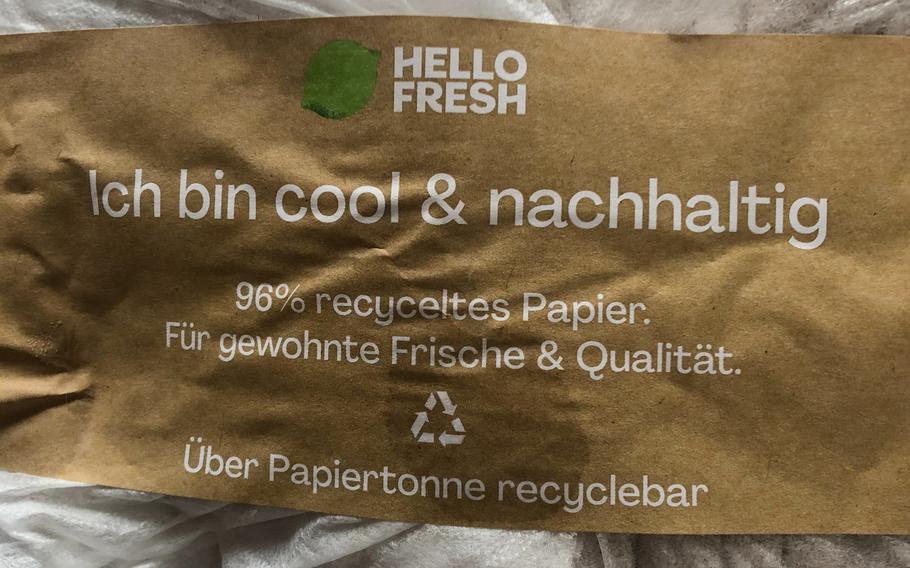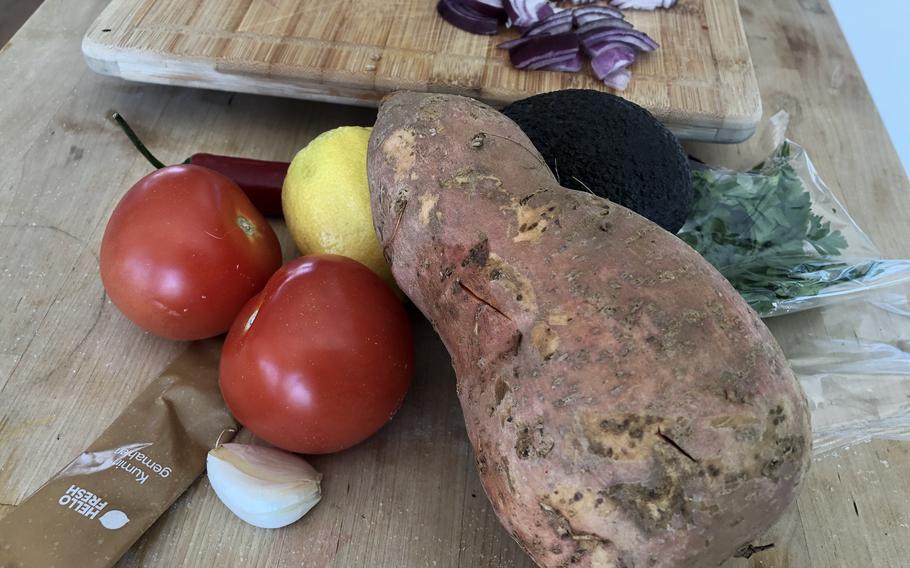 The recipe cards featured pictures of beautifully presented meals. Mine never really looked the same as the pictures.
I learned quickly that sweet potatoes, red onions, zucchini, garlic, cheese and olive oil are key ingredients for vegetarian meals in Germany. Add various combinations of pasta, gnocchi and halloumi cheese, and that's what's on the menu with HelloFresh.de.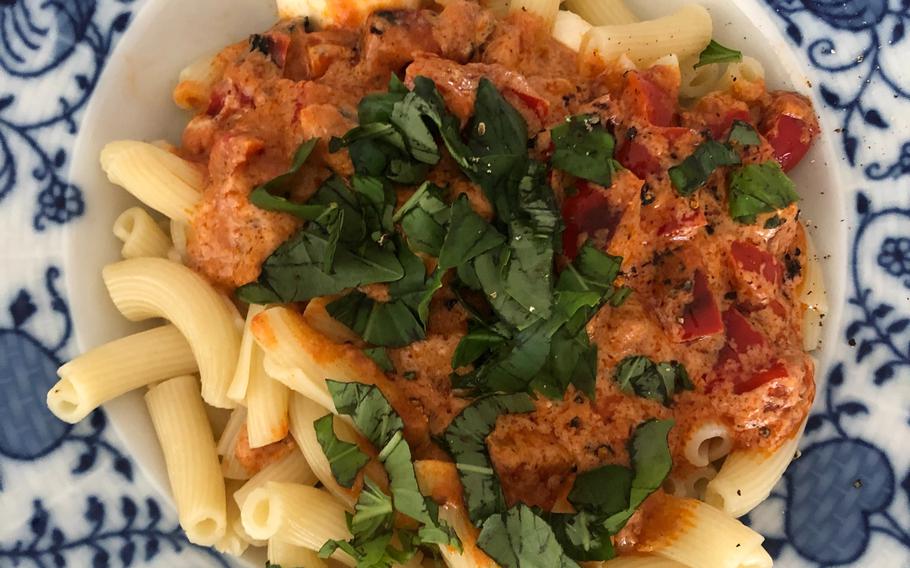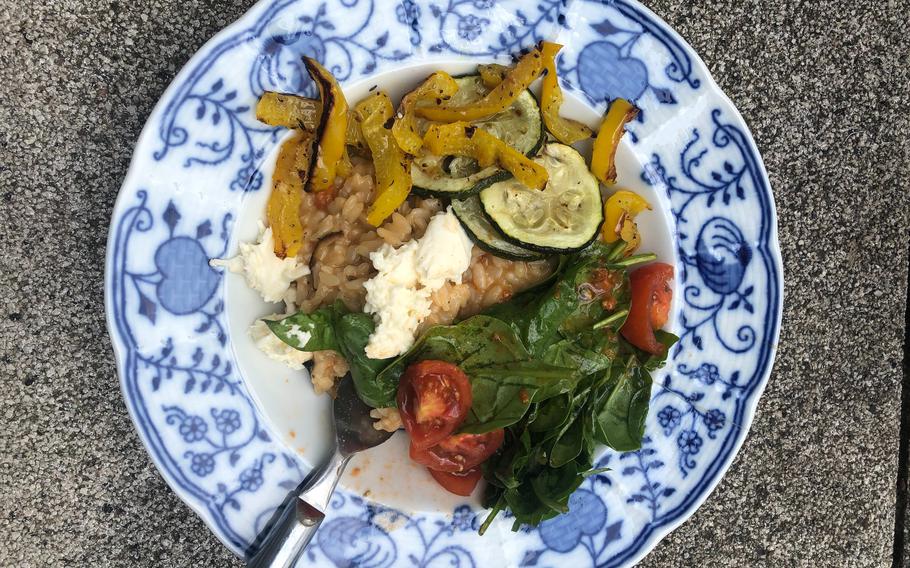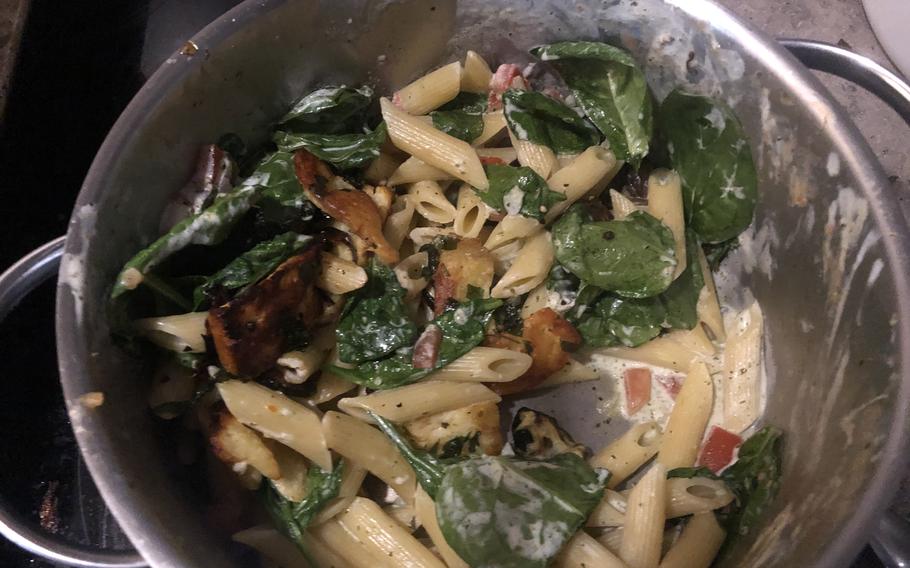 One week I opted for Hello Fresh's Classic Box of preselected veggie meals. For 41.47 euros ($50.71), I got three dinners for two people, including torchiette pasta with a tomato and red pepper sauce, Caesar salad with gnocchi, and cream of zucchini soup. 
The pasta meal tasted better than it looked in the photo, but the meal lacked creativity, was carb-heavy and struck out in the new ideas department.  
The salad scored points for its easy-to-make, anchovy-free Caesar dressing, though next time I would use half the recommended garlic. I haven't made the soup yet because temperatures where I live have been too hot for hot soup.
The next week, when I went online to pick out my three meals from the week's offerings, the dinners I wanted were considered add-ons and jacked the price up to 62.65 euros ($76.12). So I ditched my wish-list and switched back to Hello Fresh's picks: Mediterranean noodle salad, lentils topped with potatoes and cheese, and risotto with spinach, zucchini and peppers. Total price, 41.47 euros.
These recipes were new to me and used healthy, local produce. The soy cooking cream with tomato paste made a delicious sauce for the lentils — a good source of protein — and sweet potatoes. The risotto was good, too. The small touches, like the marinated spinach and tomato on top, were the best part.
Although Hello Fresh's Germany branch touts its sustainability and recyclable packaging, one of the biggest drawbacks to the service is the packaging waste. Food waste, on the other hand, is practically eliminated since Hello Fresh provides exact portion sizes. 
Another negative is the price. A pasta dinner with sauce for two could be prepared at home for only a few euros. What you gain with the delivery service is convenience and a break from treks to the supermarket.
With restaurants opening across Europe and the long days of summer calling me outside, I've hit pause on my Hello Fresh deliveries.  But I've saved several of the recipes and plan to test what I've learned from the food delivery service.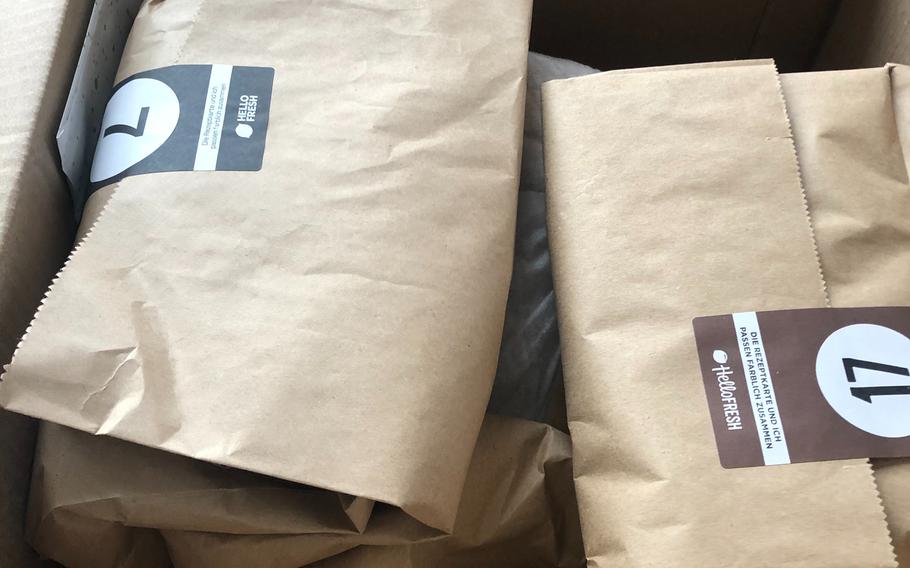 Website: hellofresh.de. There's also an app.
Hours: Delivery options are based on your address. The website provides a list of times and days of the week to choose from after you pick the meal plan.
Prices: Meal plan options include meat and vegetables, vegetarian or family friendly. The portion sizes can be for two, three or four people, with either three, four or five dishes per week. For a package of meat and vegetables recipes for two people, three meals per week, the cost is 40.48 euros. For a family friendly package with two meals four people, it's 50.48 euros. Here's a price calculator: https://www.hellofresh.de/plans?locale=de-DE