The long pandemic has reinforced our love for
food
in ways we could never imagine. From home kitchens to five-star tables, creative, fun and artistic photographs have been the mainstay of our social media timelines for months now. As more restaurants open up and we get more adventurous with
our food, we get you some pro tips from food photographers on how to get the money shot from even a simple dal-chawal spread.
Alok Verma
A Mumbai-based food photographer, he has won India's Best Food Stylist award at the IFBA thrice. Having earned a name for food styling in his blog, he has worked with over 300 F&B brands in India and abroad.
Pro tip
Props and backdrops form the backbone of any well-styled food shot. Make sure you have enough in your armoury so that you don't feel creatively exhausted with limited items. Invest in neutral coloured props. Motion in food photography adds dynamism and a surprise dramatic element. This dramatic touch, when done right, elevates the mood of your picture and will certainly boost your Instagram game.
Anindya Sundar Basu & Madhushree Basu Roy
The Kolkata-based couple is into food photography, styling and blogging. Anindya is the food photographer and Madhushree, the stylist. After their blog got noticed, they bagged work with leading F&B brands.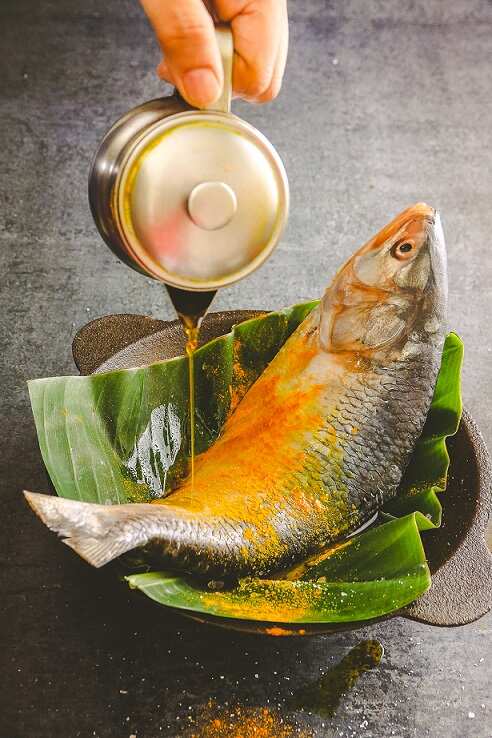 Pro tip
Food with a lot of textures and colours look best in a flat lay or top-down view. For beverages and layered food, a straight-on angle (90 degrees) is best. Also, keeping the background colours neutral highlights the food and its colours and textures. Identify the source of light and make the light your friend. Play with shadows. Natural light is best for food photography if you are doing it

for social media.

Farhana Afreen
Based in Kolkata, she has been dabbling in the art of food styling, photography and blogging for six years now. And for her, it's important to never stop observing and adapting to new trends to stay on top of her game.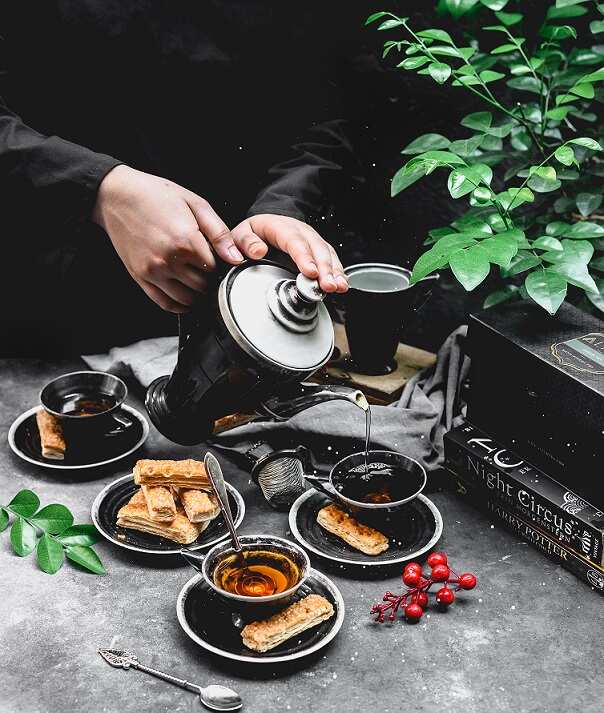 Pro tip
Think about the entire frame you're capturing and not just the food. The background and props should be in sync, highlighting your main food. Do not clutter while styling a picture. Start out with simple and minimalistic elements. Experiment with different angles and don't clutter while styling a picture. Start out with simple and minimalistic elements; use fresh ingredients when styling.
Amit Sharma
A Lucknow-born food photographer and blogger who now works out of Delhi, has been in this career since 2017. He believes the prospects of food photography or blogging are very bright in India, as it's still a largely untapped market in the country.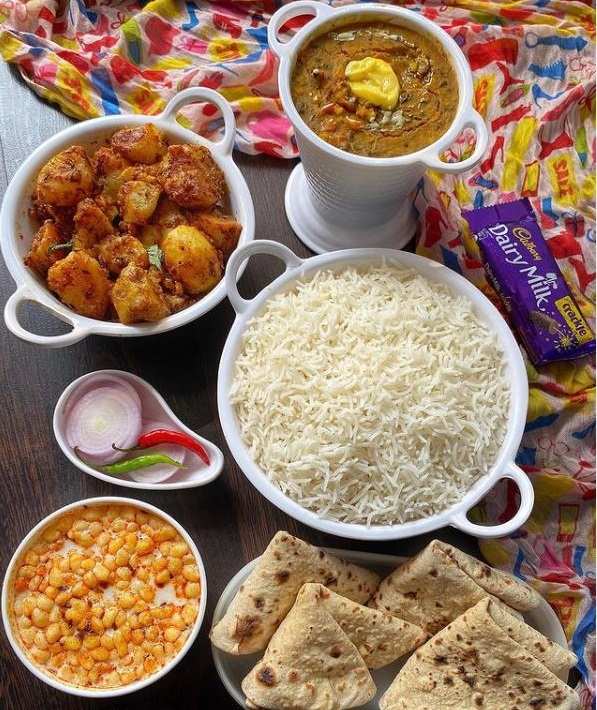 Pro tip
Nothing works better than natural lighting for food photography. If you don't have access to natural light while clicking, you need to create it artificially. Use human elements, as it adds that extra touch to give a better idea of how big or small things are. Do some brainstorming before posting any food picture on social media. Good editing will ensure good traction for your post.
Riza Ghosal
Kolkata girl Riza Ghosal started as a freelance food photographer for an online food delivery app in 2017. But she got the real freedom to get creative with food shots after quitting and starting her own food photography page.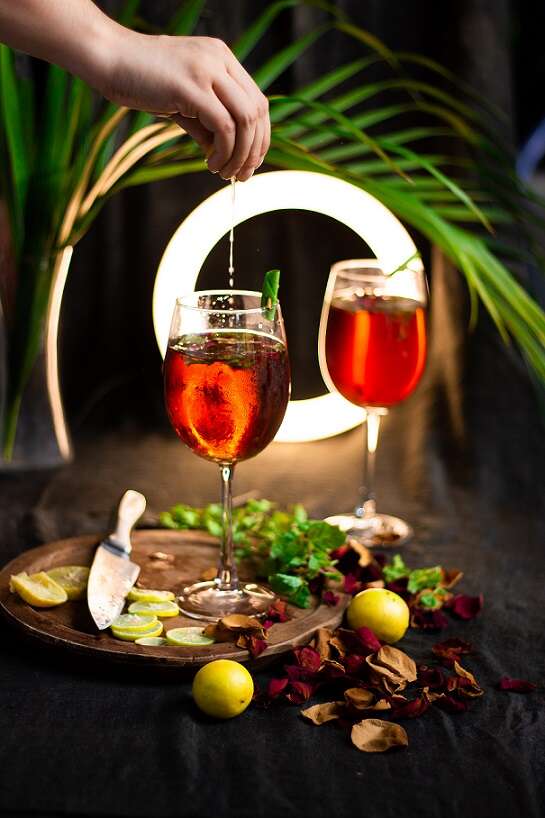 Pro tip
Go in front of the camera and be a part of the frame. It doesn't matter if it's just your hand or fingers. Adding yourself to the frame is a great way to connect with your audience. Action shots give a dynamic lift to an image, starting from splashing to drizzling to pouring to just holding a cup of coffee. Make backlighting your best friend if you are into shooting drinks. To connect with people in these trying times, your food doesn't have to be fancy, it can be a simple dal-chawal dish styled in the right way. Moreover, Always observe what fellow creators are doing, not to copy them but to draw inspiration.
Aditya L
A Bangalore-based food blogger and photographer he made a mark capturing the essence of Bangalore's famous street food. He believes food photography is all about capturing the emotions and sensations associated with food.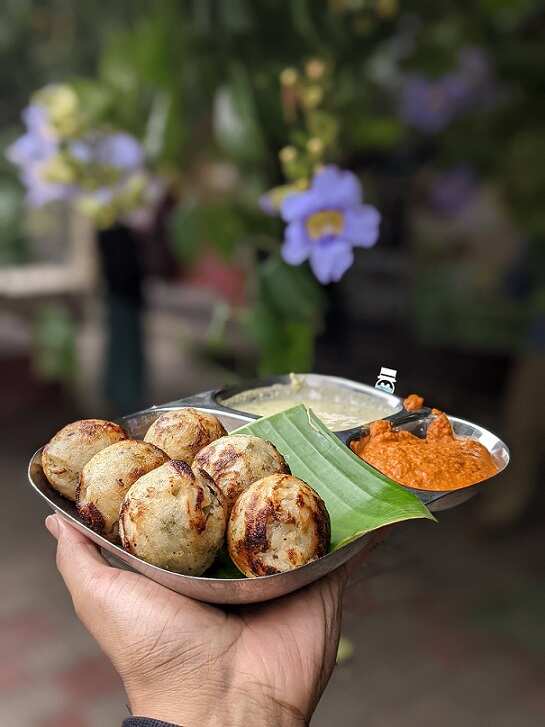 Pro tip
It's important to highlight the key element in the food. For street food photography, always show food in its natural form as served by the vendors. Use props to set in good aesthetics for indoor food photography. Sprinkling in some pepper on the side, a drizzle of chocolate syrup, chilli flakes pouring down next to your pizza — these are some of the simplest props that can make your shots stand out.