Paris Hilton, who redefines sheer opulence is all set to spice up the world of food connoisseurs with her brand new
cooking
show 'Cooking with Paris'.
A glimpse of the much awaited show on an OTT platform was recently released, which left the netizens awestruck with the exquisiteness of her kitchen.
In the show trailer, celebs are seen cooking up some fun delicacies with Paris Hilton, but what grabbed our attention were the utensils and spatulas embedded with Swarovski crystals.

Recently, Paris Hilton was seen at a Food Event held at The London West Hollywood at Beverly Hills, California. In her interview with a leading magazine, she revealed some secrets about the classy kitchen.
What's so unique about her kitchen?

She shared that her utensils are embellished with Swarovski crystals, isn't that sheer luxury? She expressed that "I wanted the show to be fun and very Paris, so I Paris-ized all the recipes," she shared. "They are all very unique, very different, and very entertaining to watch us put together."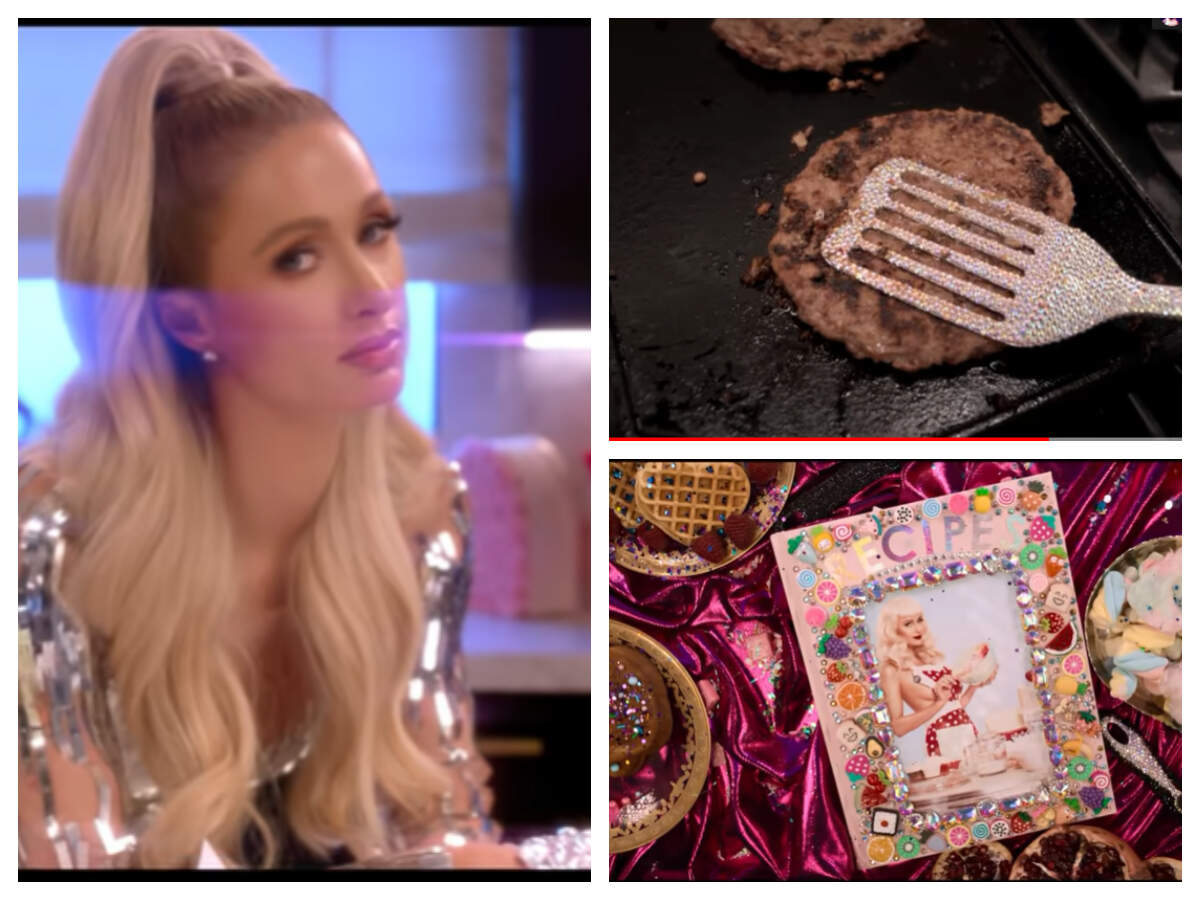 She further added "cooking utensils are either crystallized in Swarovski crystals, or they're just fun, bright colors, or shaped like chihuahuas or diamonds. It's a very eclectic and fashionable kitchen."
Lastly, she shared how careful one has to be with the utensils: "But you have to be careful because sometimes the crystals fall off into the food," Paris warns. "I do say to be careful sometimes when you're chewing on my food."

The show is set to feature all her A-lister friends like Kim Kardashian West, Demi Lovato, Saweetie and more.
Are you also excited to witness the most voguish culinary affair!