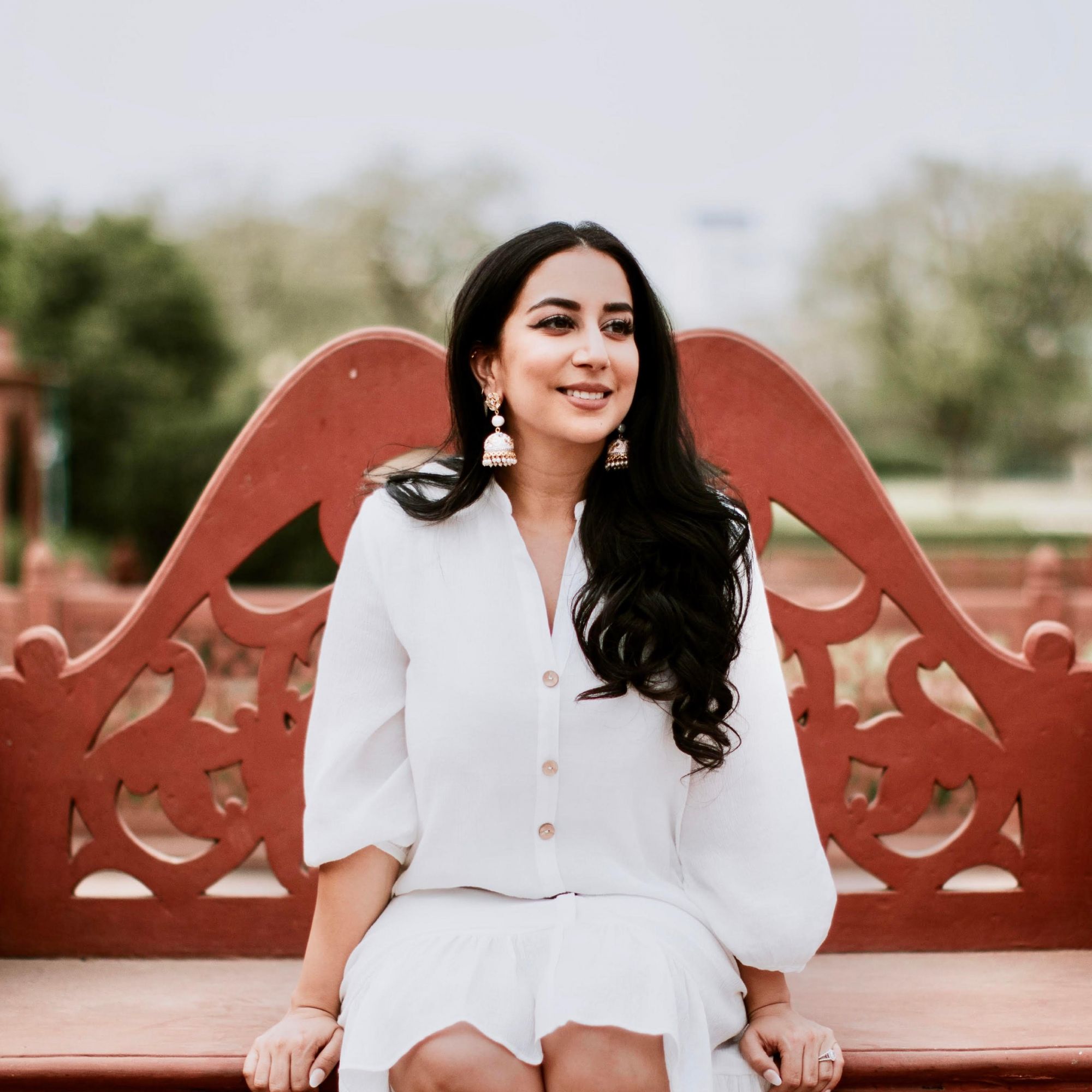 By Tara Sobti
July 15, 2021
Tatler chats to Betty Richardson to find out how she got into the food game, where her love for Chinese food comes from, and the best way to deal with internet trolls
It's not often you meet expats who have as deep an affinity for Chinese food as Betty Richardson. After she lived in Shanghai for seven years and learnt Mandarin fluently while there, her Instagram account @BettyShanghai has amassed a following of more than 15,000 food lovers, each eager to see where and what she'll eat next. Richardson's food photography is on point and her reviews are honest, thanks to her previous role as a food critic. This month, she will move back to her native UK to spend time with her family—but not before Tatler caught up with the mother-of-one to chat about all things food.
See also: Get To Know Nicholas Chow Of 5 + 2 Jewellery
Let's start with the basics: where were you born and raised? 
I'm a born and raised Londoner, but I spent my teens in Brighton in the UK.
Where did you study and what was your first job? 
I studied at the School of Oriental and African Studies (now Soas) at University of London. My first proper job was working for an art foundation in Shanghai.
Why did you originally move from the UK to Asia? 
Technically to learn Mandarin at Shanghai International Studies University, but truthfully because I knew China was emerging as one of the world's fastest growing economies and I wanted to be part of it. 
Why have you decided to leave Hong Kong? 
I've got to spend time with my family—they haven't seen our baby boy Caden since he was three months old due to the pandemic. I'm not done with Hong Kong yet, though. I'll be back before long.
How did you make your start in the food world? 
I've always loved writing and food. When a chef friend of mine told me about a food editor job opening at a magazine in Shanghai, I jumped at the chance. Editorial work felt so natural to me; I loved it.
Where did your love for Chinese cuisine come from?
This is going to sound really soppy, but it came from my husband Jason. He's a Hongkonger and loves food. He eats literally everything. 
Your Instagram bio states that you are a former food critic. What made you decide to leave that behind and start your own social media page?
Being a food critic was a dream job. All the food you can eat and for free? Amazing! But it comes at a price— you have to write negative reviews sometimes, and it started to grate on me. I wanted to use my time to find amazing Chinese food and make it easier for fellow English-reading people to go to. 
Did you ever think about changing your Instagram handle once you moved to Hong Kong?
Not really. Shanghai will always be a part of me as I lived there for seven years.
Do you ever have a hard time ordering at some of the smaller, local restaurants you go to?
I speak Mandarin pretty decently and have no problem getting by in China. Cantonese is much harder, but I'm making some progress. I use a mixture of Canto, Mando and English in Hong Kong.
Do you ever get any criticism for your reviews of Chinese food?
Absolutely, and I welcome it. Nobody is more particular about their food than Chinese people, and criticism from followers keeps me on my toes to get the details right. 
How do you find the restaurants you go to?
In Shanghai I used to spend hours trawling through Dianping (an app like OpenRice). Here, I ask around and use OpenRice or Instagram.
Does the camera always eat before you do?
Always, and I have light that I use, too. It always gets raised eyebrows, particularly at tiny local restaurants where the sight of a gweilo [the Cantonese term for foreigner] doing a mini photoshoot for the food doesn't happen every day. 
Did your pregnancy cause any weird cravings?
Cravings no, but food aversions, yes. The sight of chicken, meat or vegetables made me gag for the first few months.
What are your favourite places to eat in Hong Kong?
I love tiny noodle shops, congee places, cha chaan tengs [Hong Kong-style cafés] and local bakeries. My goal is to shine a light on these places and show people how cool they are before they're all replaced by trendy coffee shops.
What do you think is the best culinary destination in the world?
Hong Kong. Nowhere has a better selection or wider variety of Chinese restaurants.
What does a typical work day look like?
I'm mainly busy with my toddler Caden, and in the evening I sneak out to eat/
Are you a good cook? If so, what's your speciality?
I'd flatter myself and say yes. I've done food styling projects in the past for Western cuisine, but my favourite cuisine to cook is Chinese. In particular, Sichuan food, but I make a mean stir-fried tomato with eggs. 
What's your second favourite cuisine?
I don't have a second favourite. I like Cantonese, Sichuan, Zhejiang and Ningbo cuisine, in that order.
Besides your love for food, what else are you passionate about?
Photography. I learned to take food photos while I was a food editor out of necessity, and later I did photography for a guide book of Shanghai called Eat Like a Local.
What are you hilariously bad at?
Oh god. How long have you got? 
What is your one guilty pleasure?
Clothes. I'm terrible.
If your friends had to describe you in three words, which words would they pick?
Chatty, food-obsessed, and probably hungry. 
What is a common misconception about you?
That I eat huge amounts at every meal but am magically not obese. Instagram only represents about 25 per cent of what I eat. I try to eat healthy occasionally…honest!