With the hustle and bustle of campus life in full swing, it is important for everybody to know where exactly they can go to grab something to eat between classes. Fortunately, campus provides a diverse array of options, whether students have a meal plan or not.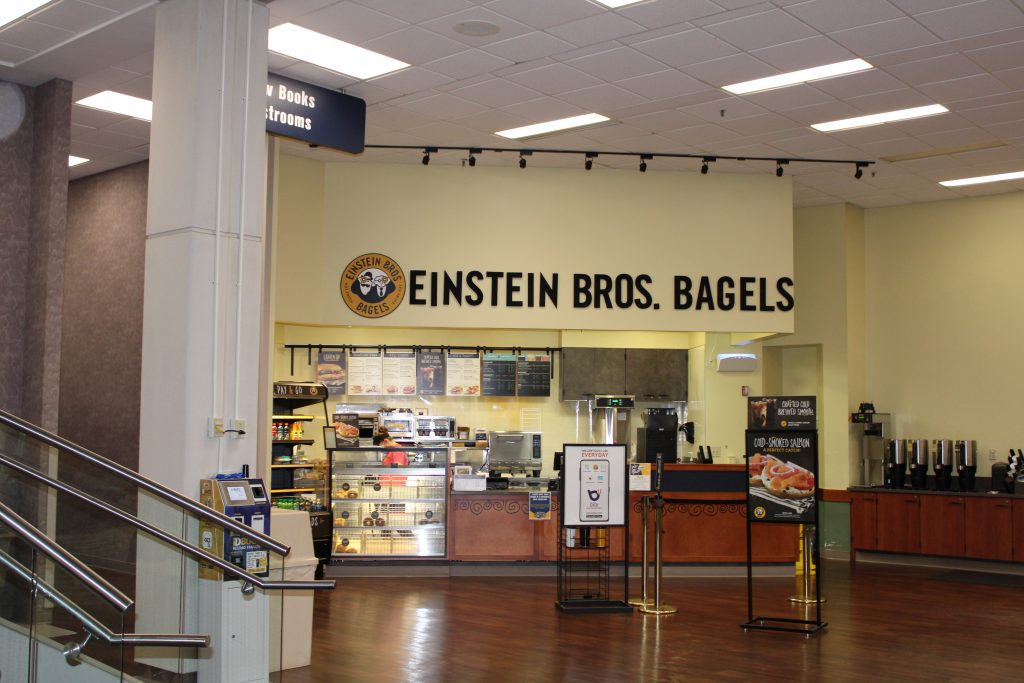 The Dining Hall, located on the third floor of the Culp, has a plethora of dishes that accommodate all students and their dietary needs. Simple Servings is designed to exclude particular allergens such as milk, eggs, wheat, soy, shellfish, peanuts, and tree nuts. There is also a vegetarian station that only offers meatless options, with a variety of cultural dishes displayed as well. 
Other options that don't cater to a particular diet are a combination pizza and pasta bar and sandwich building station. There is also the Chef's Table, The Grill, which serves classic dishes like chicken sandwiches, burgers, and french fries, and also a station that serves meals like fried chicken and chicken pot pie. Make sure to stop by the dessert bar to choose from a variety of pastries, cakes and ice cream. Check the Bite app to see what is on the menu for the day!
Located on the first floor of the Culp is Chick-fil-a, Mein Bowl, Steak and Shake, Boar's Head Deli and Starbucks. While they usually have larger menus, the on-campus locations are express only and carry limited items, except for Starbucks. These locations allow you to use either meal swipes on specific food combinations that are included in a meal plan, Food Service Flex Dollars that are also provided with a meal plan, or just a regular payment option, like a debit card. All of these locations are closed on the weekends.
Outside of the Culp, there is Treehouse Takeout, which is located on the Quad next to Brooks Gym. Meal swipes can be used there, as well as a variety of other payment options. Treehouse Takeout offers sandwiches, soups, salads, and desserts. This location is closed on weekends, as well as Einstein Bros Bagels, located on the first floor of the library.
The available options on campus provide a wide selection for students of all peculiarities. Make sure to take advantage of their convenience, because going to class hungry never ends well.